The team of journalists committed to this project aren't famous. They aren't Pulitzer prize winning journalists. But, they are passionate and they care about the future of digital information.
Now they want to join forces and tackle their biggest effort yet….
---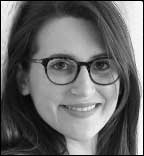 Kathleen Devaney is the host, emcee, and face of Retired and Wired. Why? Not because she interned in Washington, DC, for Scripps Howard and for The Miami Herald. No, it's because she was RAW's first customer/guinea pig and kicked ass. A recent college grad, Kathleen wants to be a teacher, and this is a hell of a way to start.
---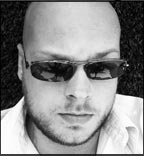 Brandon Ballenger is associate editor of Debt.com, a personal finance website, where he builds interactive maps. Previously, he was a reporter for Money Talks News, one of the nation's largest independent personal finance websites. He's attended a Google For Media Summits and is RAW's lead trainer.
---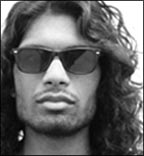 Chris Persaud has been a data journalism fellow at The Palm Beach Post and an editorial research specialist at Bankrate, the largest online aggregator of financial rate information. He created and licenses Rich Blocks Poor Blocks, which has been featured on Mashable and Harvard Data Science. Chris will be one of RAW's trainers.
---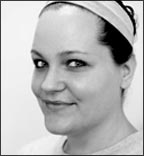 Dori Zinn is the contest specialist for a boutique web-development firm called Blossomers.com. She was previously associate editor for Bundoo, a parenting and pediatrics website. Dori will help local news outlets update their site architecture so it can support the interactive graphics RAW will produce for them.
---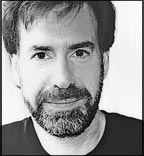 Michael Koretzky is a four-term SPJ national board member and founder of national journalism events ranging from Will Write For Food to the First Amendment Free Food Festival. He's currently editor of Debt.com and oversees the content department for the nonprofit Consolidated Credit. He handles RAW's boring logistics.
---
Want to know more? Email Michael Koretzky.